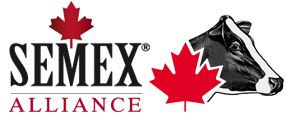 Holstein Canada and Semex Alliance are pleased to announce that Sandy Cole of Middle Musquodoboit, Nova Scotia has been chosen to represent Canada in the 2010 Canada - Australia Young Adult Exchange program.



Sandy is a 2006 graduate of Olds College in Alberta with a diploma in Agriculture. Since 2006 Sandy has been employed full time at the home farm, Colstein. Sandy, along with his father Dean and uncle David milk 60 cows.



Over the years, Sandy has been very active showing dairy cattle at both the county and regional level. As a member of the Central Nova Scotia Holstein Club, Sandy helped put on a clipping, showing and judging workshop. Sandy has also worked at shows and conventions for a number of breeders including: Cobequid, Bernardale, and T&L Cattle Company.



Easy-going, personable and knowledgeable in all aspects of dairy cattle management, Sandy indicates that his future plans are to join the family farm business. Sandy is well on his way by having ownership of 18 cows under the farm prefix.



"I'm extremely excited to be selected for this trip" states Sandy. "It is a great privilege and certainly a huge honor to be representing Canada on this exchange to Australia. This is a once in a lifetime opportunity that I know I will never forget."



Semex Alliance and Holstein Canada encourage all interested young adults between the ages of 18 and 25 to apply in 2010 for the following year's program.





... Read More...